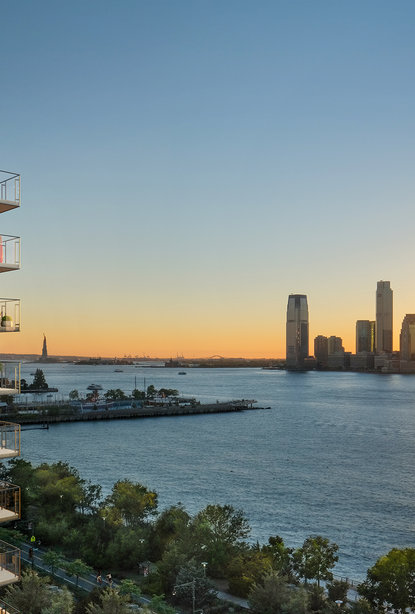 building the extraordinary
a team of lifestyle innovators
RELATED COMPANIES
Related is a global real estate and lifestyle company defined by innovation and the most prominent privately-owned real estate firm in the United States. Formed 50 years ago, Related is the most prominent privately-owned real estate firm in the United States with a portfolio of over $60 billion in assets owned or under development including the 28-acre Hudson Yards neighborhood on Manhattan's West Side, The Grand and Related Santa Clara in California, and The 78 in Chicago. Related's residential properties are consistently heralded as best-in-class in their respective markets nationwide.
ROGER FERRIS + PARTNERS
Roger Ferris + Partners is a critically acclaimed architecture firm providing architectural, interior design, and master planning services to private, corporate, and public-sector clients. The firm's portfolio includes private homes and estates, multi-family residences, commercial offices, and mixed-use projects. RF+P is headquartered in Westport, Connecticut with offices in New York City and Bridgehampton, New York. Roger Ferris + Partners has earned critical acclaim from numerous highly respected regional, national, and international design and architecture organizations. The firm has won more than 80 regional and national awards and international citations. It has been recognized as a world leader in both commercial and residential architecture as well as being featured in leading industry and lifestyle publications.
HOLLANDER DESIGN
One of America's most celebrated landscape architecture firms, New York City-based Hollander Design is known for gardens with unexpected textures, colors, and sounds that respect the site's natural, architectural, and human ecologies. Hollander Design has created gardens and landscapes at every scale, from country estates and urban terraces to some of the nation's leading cultural institutions. Their award-winning work has appeared in numerous books as well as in the New York Times, Elle Decor, and Architectural Digest, which includes the firm on its prestigious AD 100 list.
MAWD
March and White Design is a global design firm of forward thinking experts creating interiors for how we live today. Founded in 2010 by architects Elliot March and James White, MAWD has offices in London, New York and Los Angeles. Their interiors inspire emotions and enhance the quality of life across generations.
CORCORAN SUNSHINE MARKETING GROUP
With over 30 years of experience in marketing and collective sales in excess of $55 billion, Corcoran Sunshine Marketing Group is the recognized industry leader in the planning, design, marketing, and sale of luxury residential development. The company offers unparalleled marketing expertise with the additional benefit of The Corcoran Group and its international affiliates' powerful distribution network. Representing properties throughout the United States and in select international locations, Corcoran Sunshine Marketing Group's portfolio contains a curated collection of the world's most desirable new addresses.